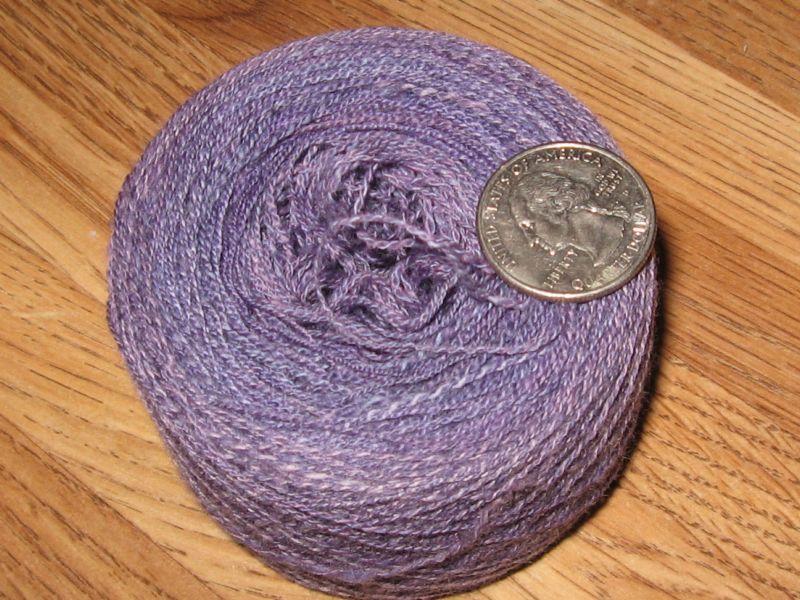 I spent quite a while spinning the purple merino laceweight. I wound up with two unequal skeins - this is the first one wound into a ball. 315 yards - the other skein should be approximately twice that much. At some point I'll figure out grist as well. The whole started as 100 grams of fibery goodness from Freyalyn.
I had to go back and see when I last blogged about it -
ummm, that would be here.