Someone in my guild poked people to spin more this week. So I did. And actually took pictures.
Grey corriedale again.
And some of this pink silk top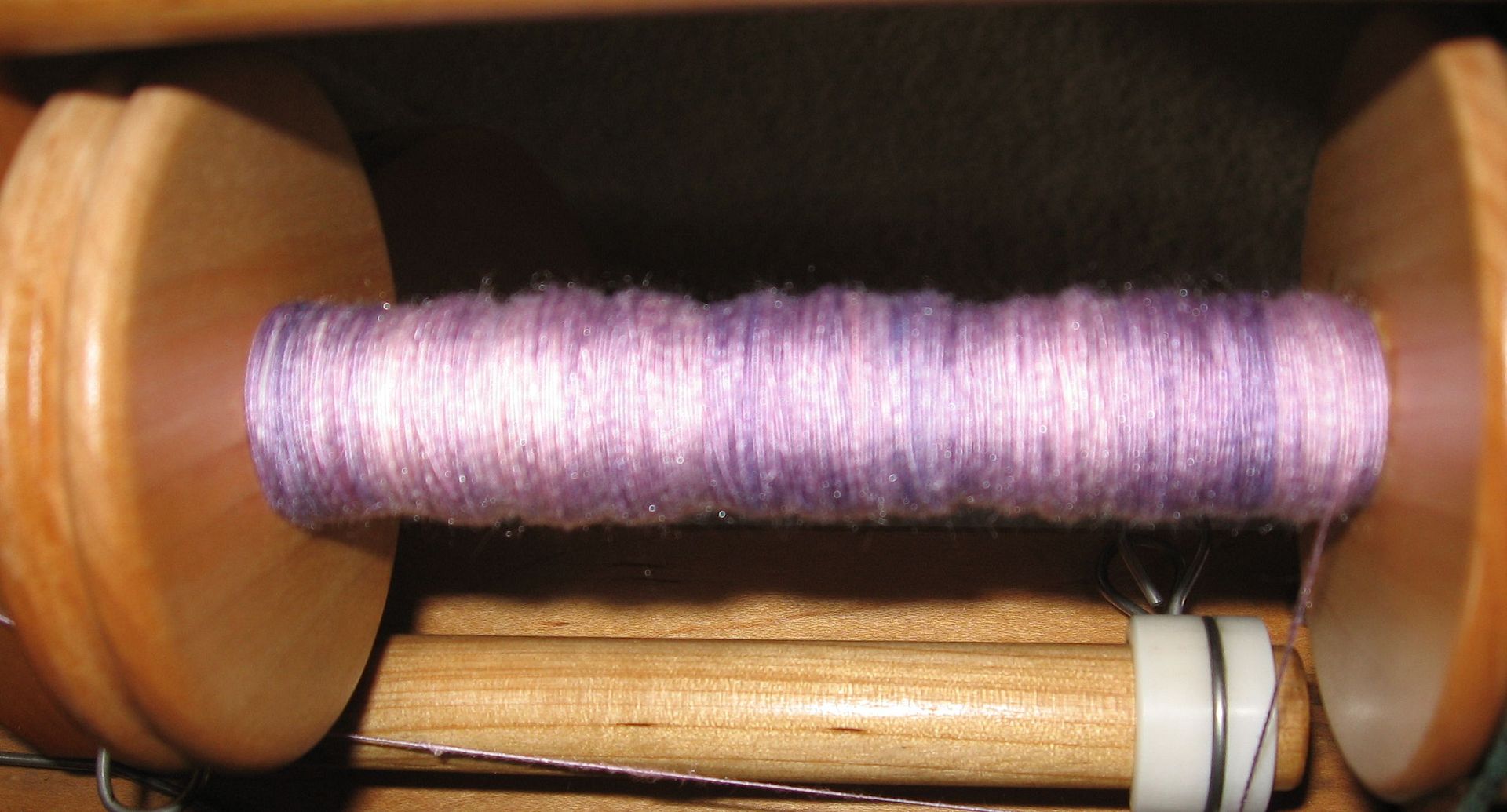 turned out like this - short draft. This can only be spun for a short period of time in a row because my hands get tired easily. Nice to be able to switch back and forth between two wheels now!