This summer is going by in leaps and bounds - I feel like I'm wearing 7 league boots as the world whizzes by. I've been away on vacation and am now back. Photos from that will have to wait until I post the photos from TdF which finished a week (two?) before I left.
I had plans for TdF, and some of them worked and some got sidetracked. I never got around to posting prep pics for the things that worked, and most of the stuff that I did show was sidelined for other things not originally on the radar.
So, this: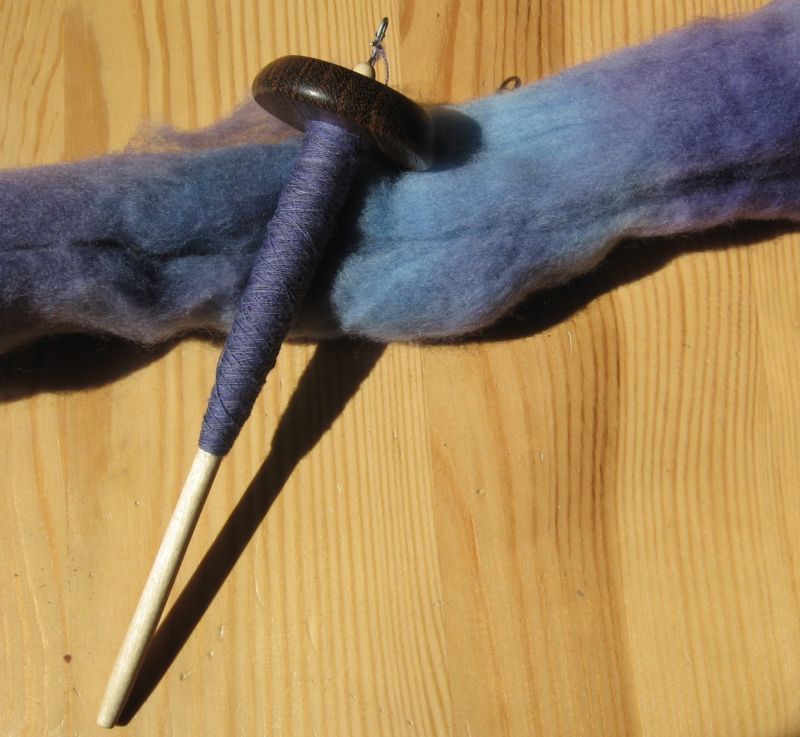 and this:
turned into this: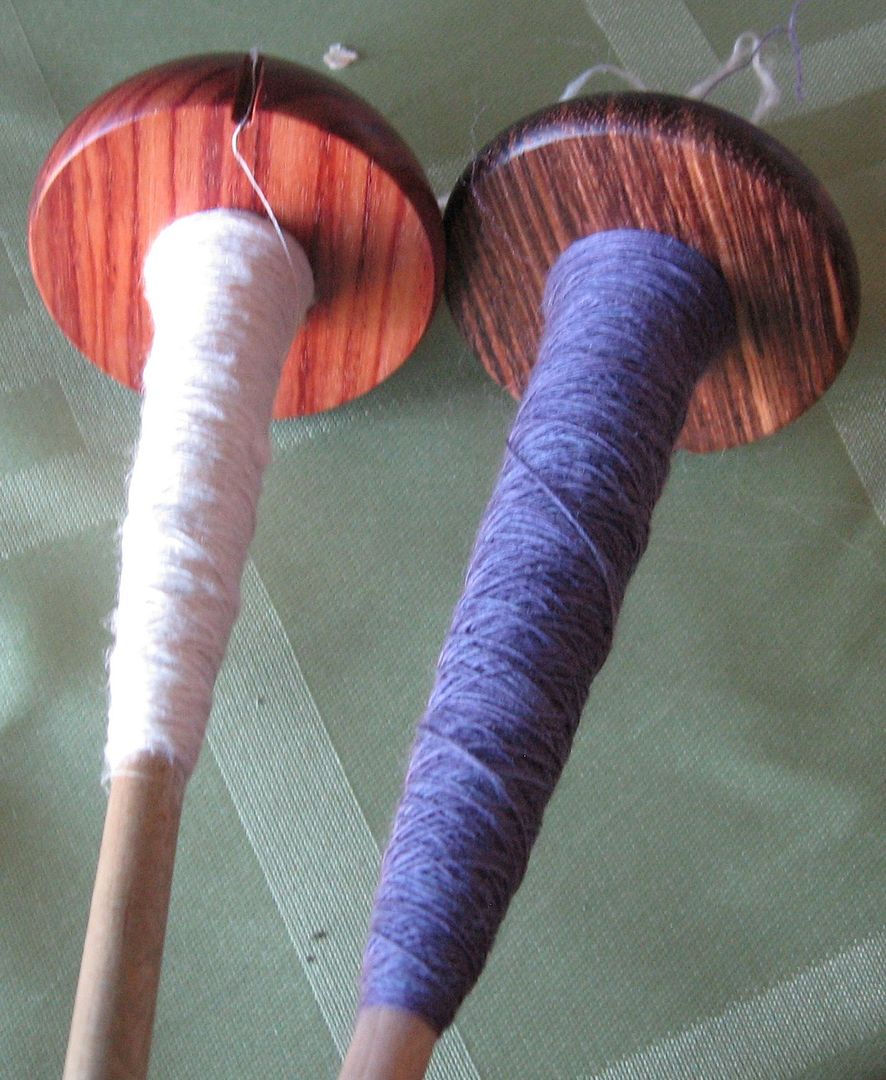 and then this: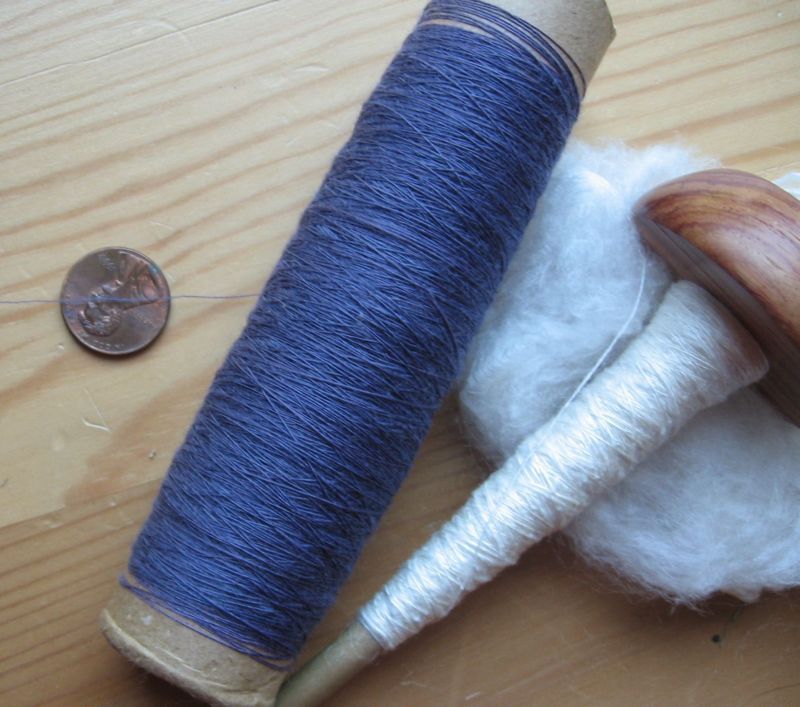 and that is as far as that went.
This: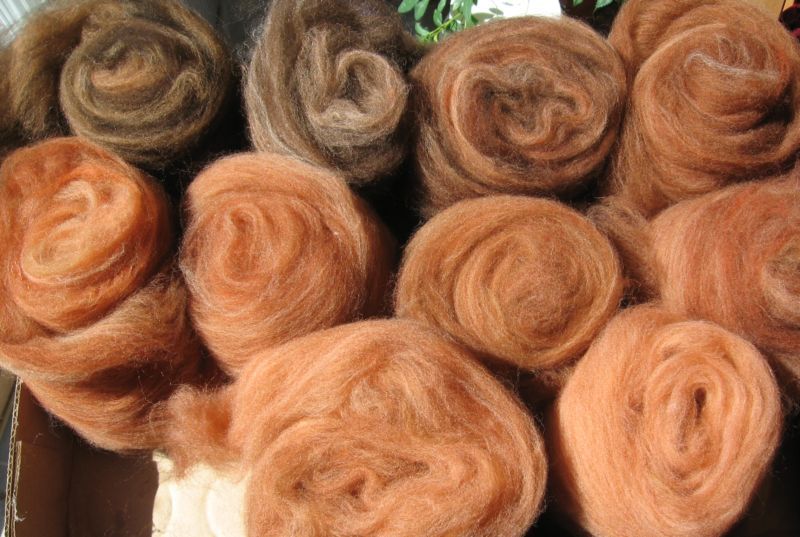 became this: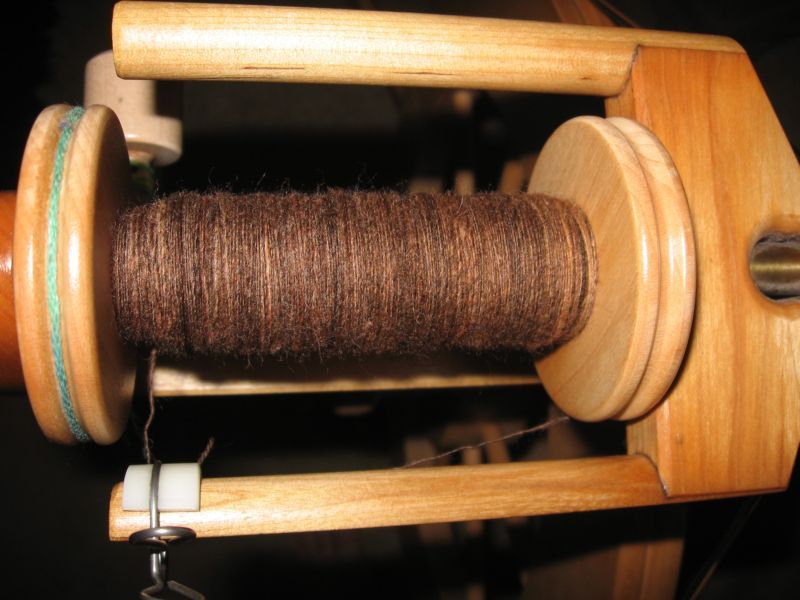 and this: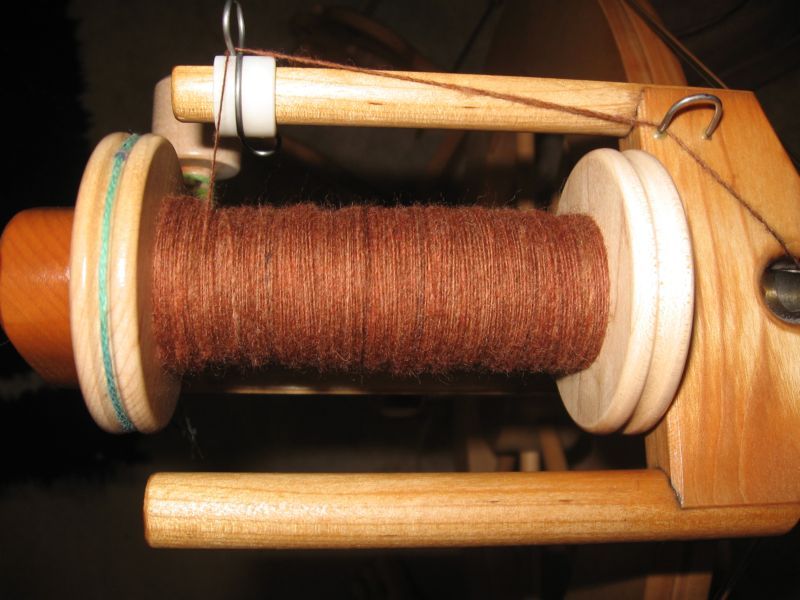 and eventually this: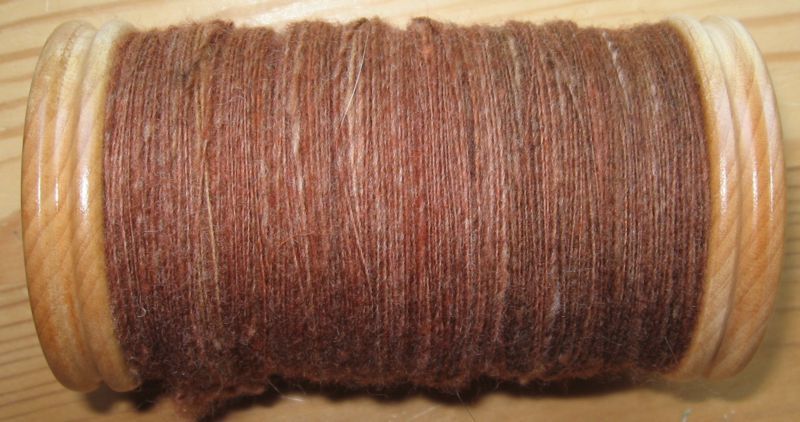 Interrupted by this: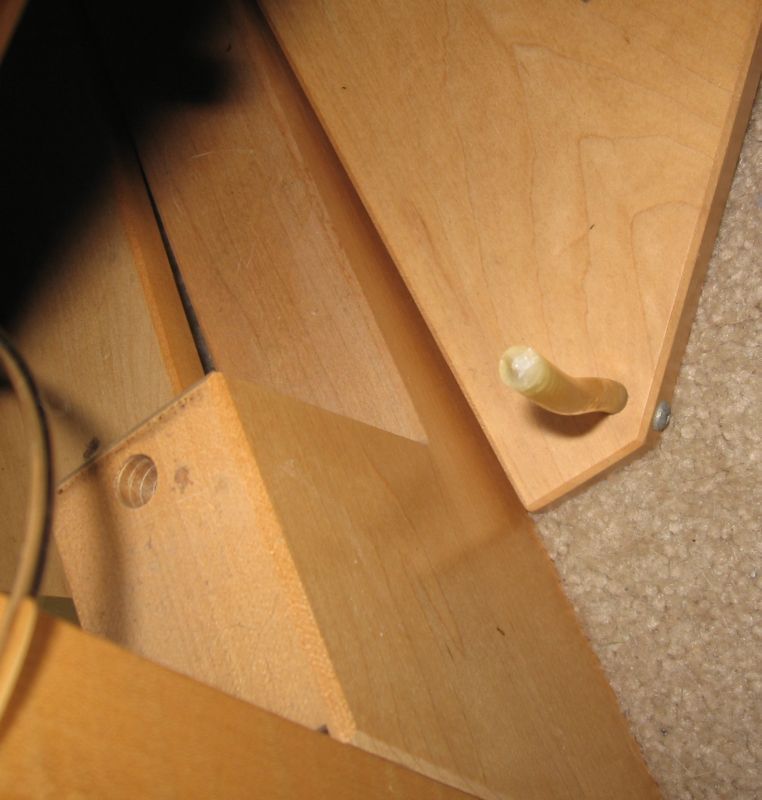 we eventually arrive at this: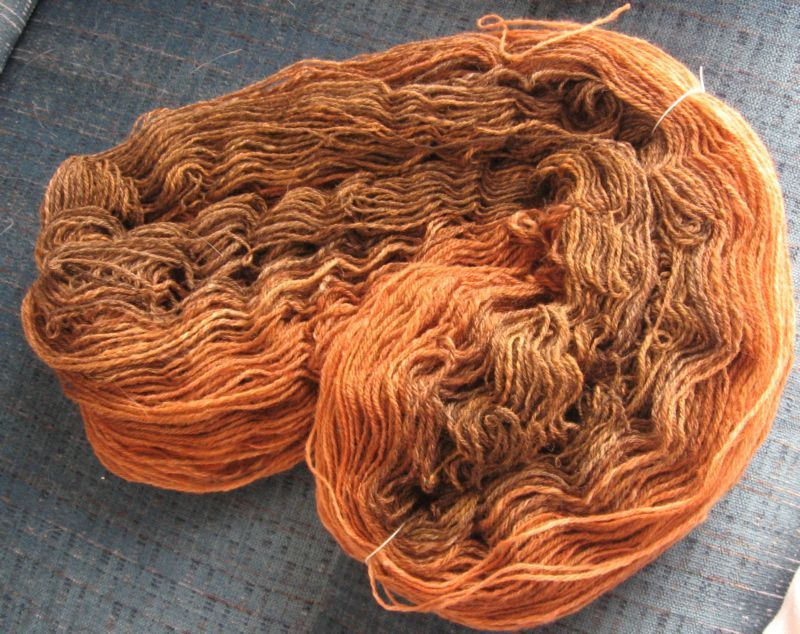 And last but not least, I found a project that had gone awol: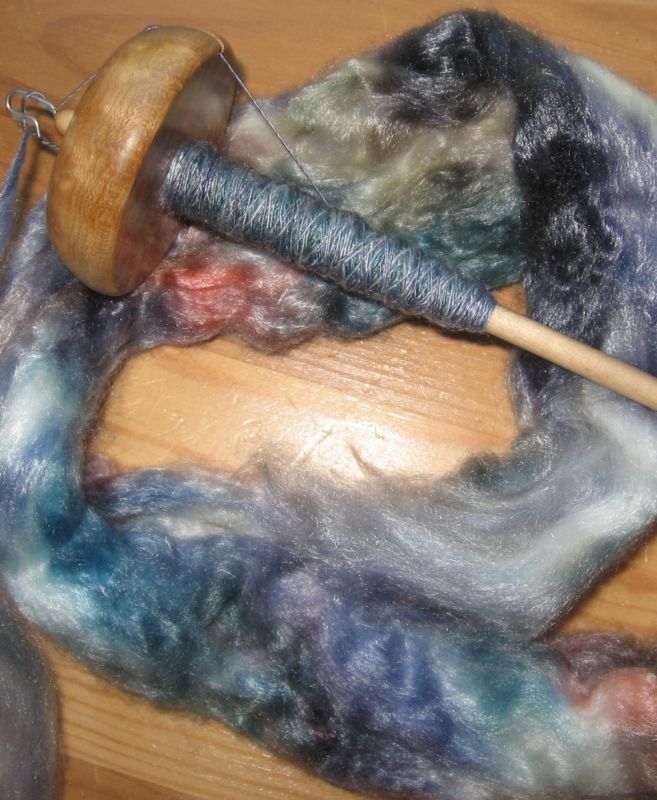 and finished spinning it up, now resting on a bobbin, waiting for something to ply it to:
This never did get started during the TdF: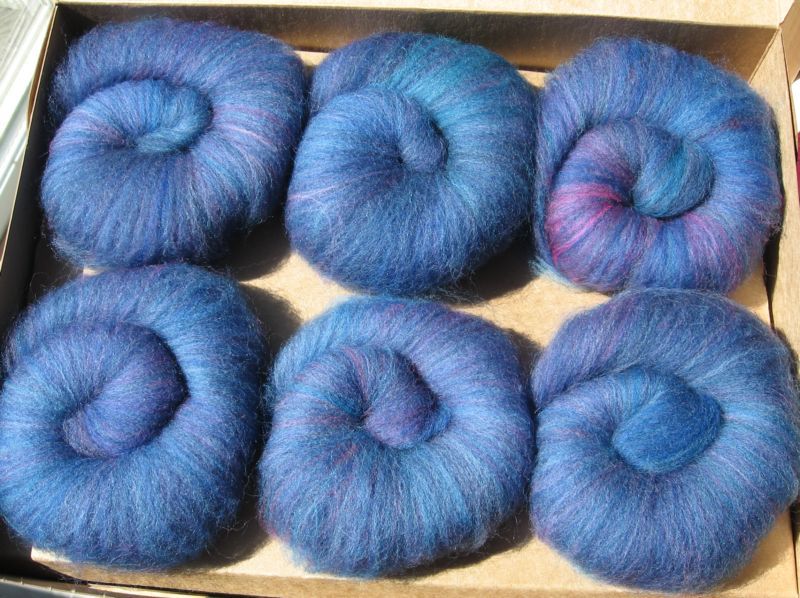 so progress pics on that will have to wait.