The birdfeeder in the back yard attracts a variety of birds at this time of year - dark eyed juncos, cardinals, the occasional chickadee, and a flock of mourning doves. Since the dog died last year, we've had crows and squirrels raiding more often; the cats just don't have quite the same effect.
This visitor was a new one: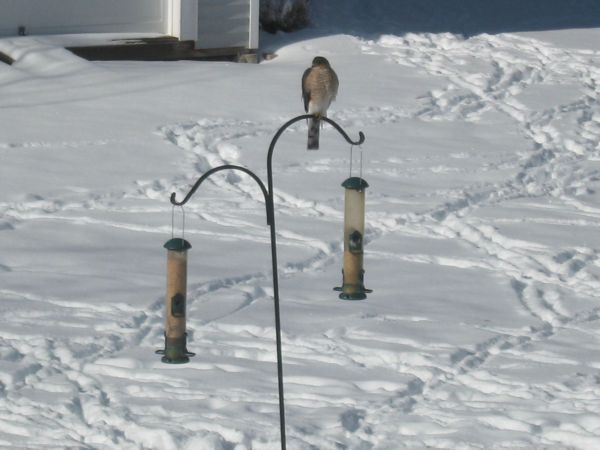 The best I've been able to figure out, it's a kestrel. They eat rodents and small birds - I'm only surprised I've never seen one at the birdfeeder before.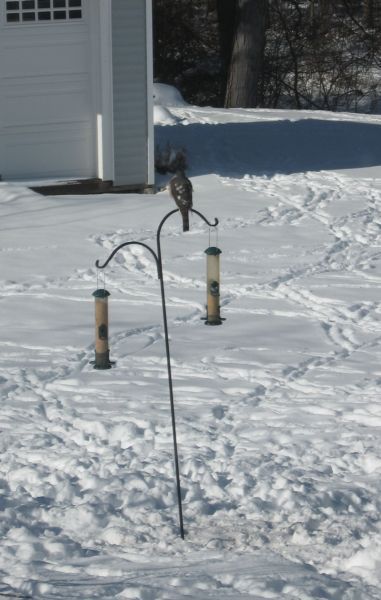 It stayed for about 20 minutes, and then was gone as suddenly as it arrived.